2,700 Reasons to Choose
The Original WHOLEGARMENT...
As leading textile solutions provider, we at SHIMA SEIKI pride ourselves in developing original technology that is needed by the industry but otherwise unavailable. Our strongest case in point is zero-waste WHOLEGARMENT technology, backed by a total of over 2,700 patents registered or pending worldwide. Notably, these patents are not limited to mechanical hardware, but they span the range of software and programming, as well as stitch structures and knitting techniques. This vast database of intellectual property is based on over 35 years of on-going research and development, and 25 years of exclusive hands-on market experience as an industry pioneer.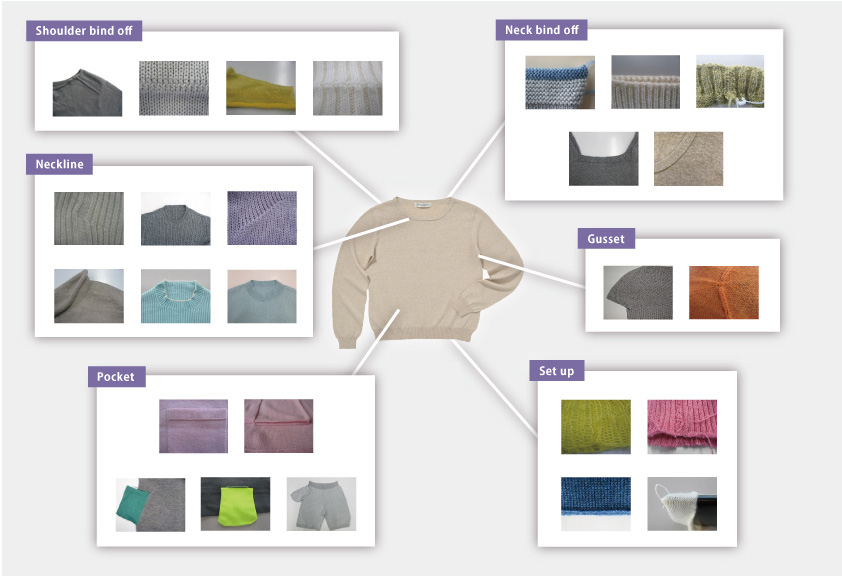 A typical WHOLEGARMENT pullover can feature many patents for stitch structure and knitting technique.
What this means to you, the WHOLEGARMENT user—whether you plan, design, manufacture, supply or sell WHOLEGARMENT products within the WHOLEGARMENT value chain—is that all of this technology is available just for you. As a member of what we consider our "family" of WHOLEGARMENT users, you will be privy to accessing our vast archive of patent-protected data for stitch structures and knitting techniques. And because a machine is only as good as the data going into it, only SHIMA SEIKI WHOLEGARMENT machine users can enjoy the benefits of maximizing the full potential of available WHOLEGARMENT technology.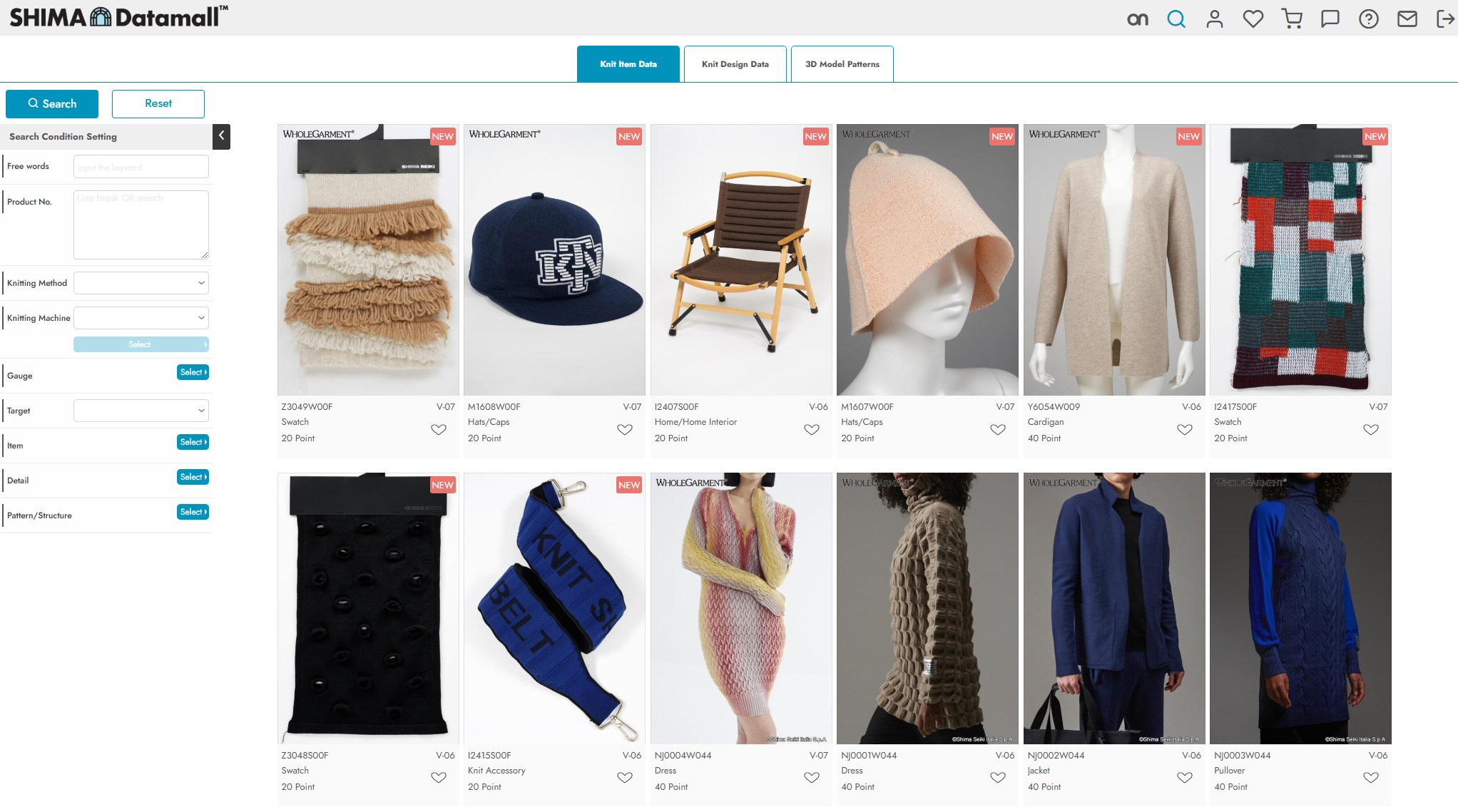 For example, patented technology is featured in many of our original knitwear designs accessible on our Users' Site. The Users' Site features over 10,000 of these registered samples, most of which are WHOLEGARMENT knitwear. Users can search and view items, and download them for immediate use on their knitting machines. User's Site is available as part of a comprehensive online customer support experience provided by SHIMA SEIKI Online Services.
Moreover, these patented stitch data are digitized and stored as programs on our SDS-ONE APEX series design systems for easy programming of WHOLEGARMENT knitting machines.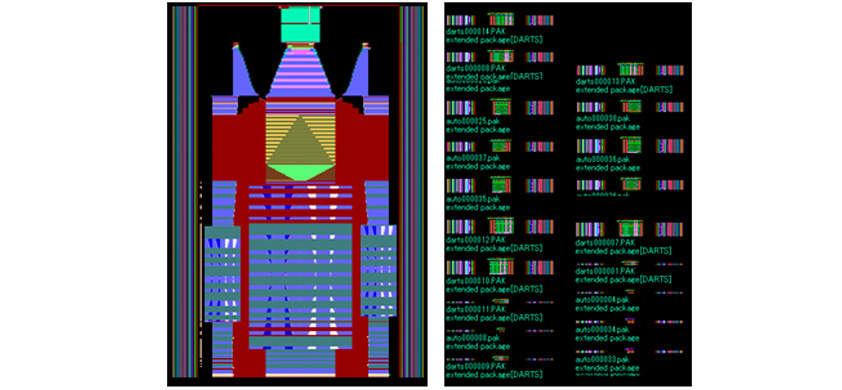 SHIMA SEIKI places priority on patent protection, because such game-changing technology must be used wisely and responsibly. By asserting our rights to these patents, we can help protect our customers whose reputation depends on the quality of the technology they use, and by maintaining freedom of use by our customers without exclusivity, the knitting industry as a whole has the chance to thrive in today's global economy.
...and 17,000,000 More Reasons for Choosing
The Original WHOLEGARMENT Tag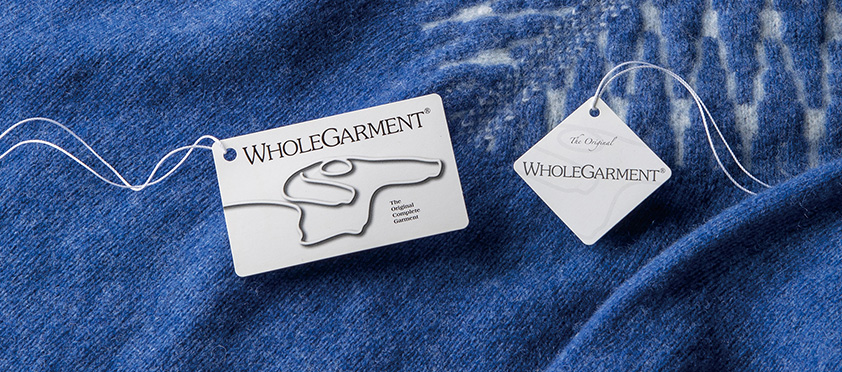 Another incentive exclusive to SHIMA SEIKI WHOLEGARMENT users is the WHOLEGARMENT product tag, over 17 million examples of which have been circulated to date. WHOLEGARMENT tags are available for use by knitting companies, apparel companies, designers and merchandisers associated with the production and promotion of WHOLEGARMENT knitwear, identifying them at the retail level as genuine WHOLEGARMENT products in order to distinguish them from conventional knitwear and non-WHOLEGARMENT seamless knitwear. Each WHOLEGARMENT tag used increases this recognition, and adds value by boosting consumer confidence in your WHOLEGARMENT product.