Masahiro Shima Awarded the Order of Polar Star of Mongolia
SHIMA SEIKI MFG., LTD. is pleased to announce that Dr. Masahiro Shima, Chairman of the Board and Representative Director, has been awarded the "Order of Polar Star" of Mongolia, the highest order awarded to foreigners by the Mongolian government. The award ceremony was held on November 29th, 2022, in Tokyo, Japan.
SHIMA SEIKI, together with its sales representative and the National University of Science and Technology of Mongolia, is recognized for its involvement in Mongolia's cashmere knitting industry by establishing the "Shima Training Center" in 2016 at the university for the purpose of training programmers of flat knitting machines, and has provided a large number of programmers. The Center has been highly evaluated for its significant contribution to the development of the Mongolian cashmere knit industry.
At the ceremony, President Ukhnaa Khurelsukh, who was visiting Japan to present the award himself, stated emphatically, "I am happy to award the Order in this commemorative year of the 50th anniversary of the establishment of diplomatic relations between Japan and Mongolia. I hope that you will continue with friendly relations between our two countries in the economic and technological fields."
SHIIMA SEIKI will continue to contribute to the development of Mongolia's cashmere industry and help continue friendly relations between Mongolia and Japan.

* The Order of Polar Star is awarded to foreign nationals who have contributed to Mongolia in the fields of society, economy, science, technology, culture, education and health.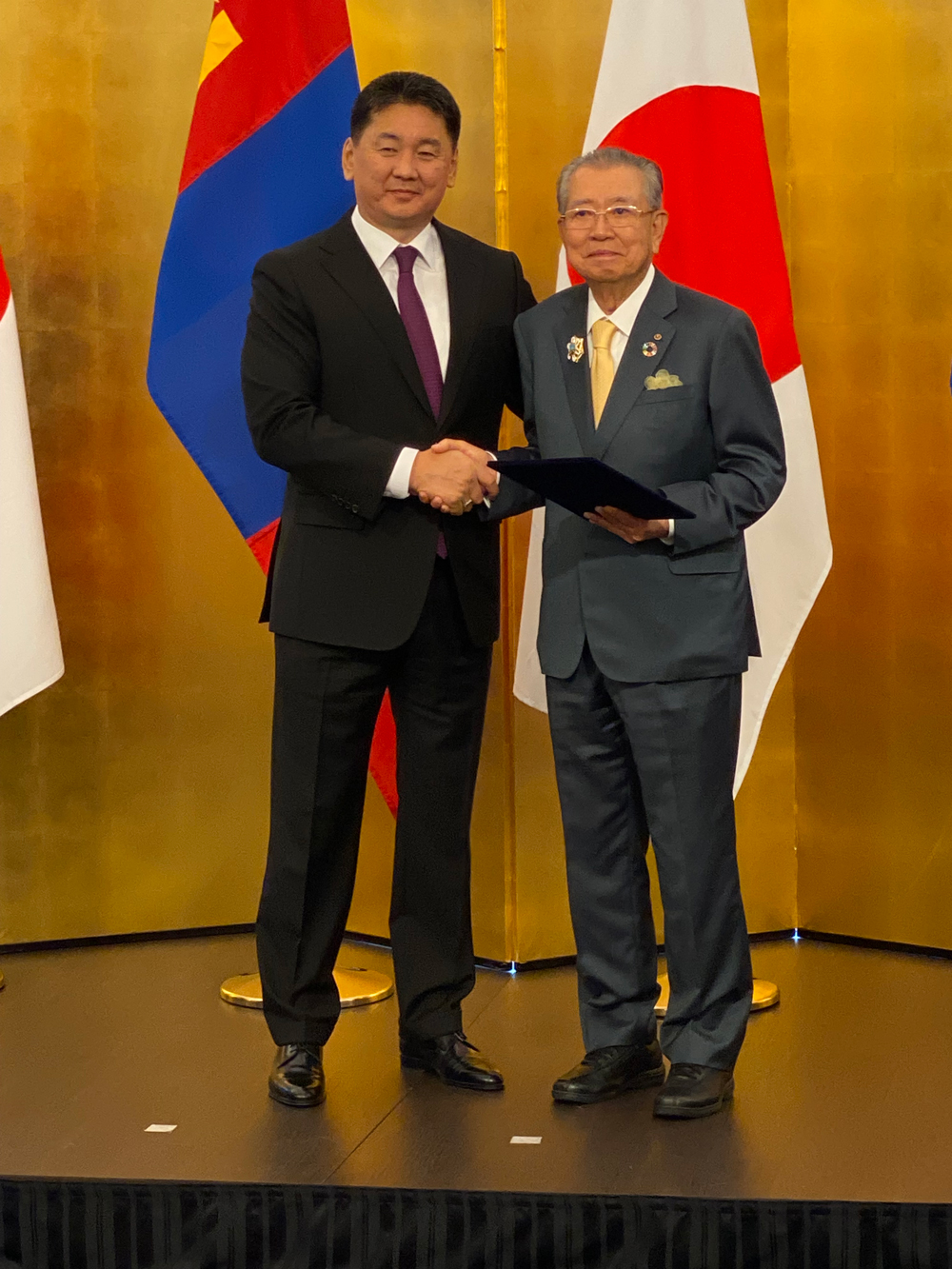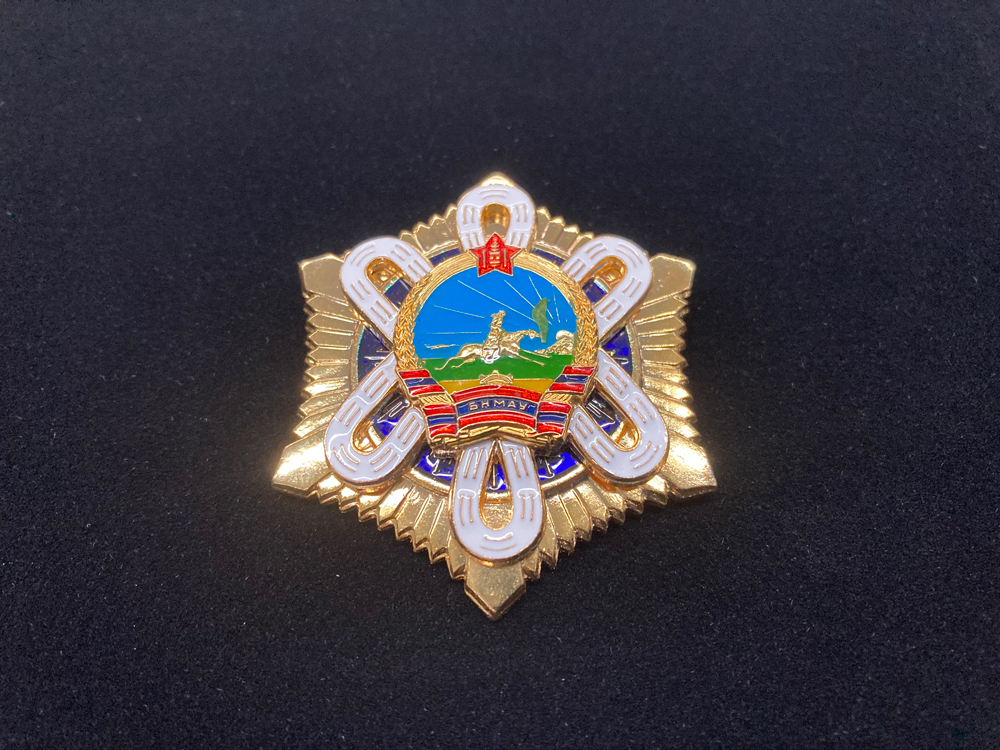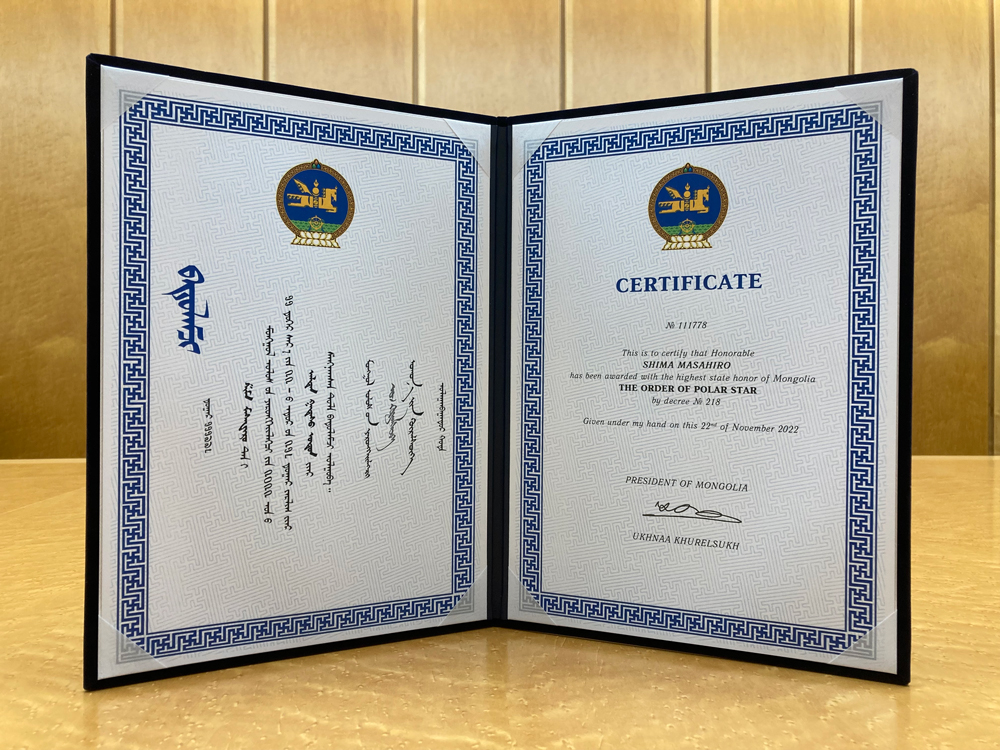 Solutions
Knit Collections