Combining WHOLEGARMENT with KONBU processing
realizes an original men's bag with brand new texture.
MSPC Co., Ltd.
"master-piece" is a brand of bags produced by MSPC Co. whose products are a fusion of design and high-functionality.

Considering the men's casual bag as a genre of fashion, the brand has released a number of different series, produced at its own factory in Japan. The "ROOM" series features a new kind of texture made possible by combining WHOLEGARMENT with Komatsu Matere's "KONBU" processing.

ROOM features a unique combination of WHOLEGARMENT and KONBU that gives the material strength and stiffness. Unique texture, dimensional stability, light weight and water repellency are all characteristics of the fabric.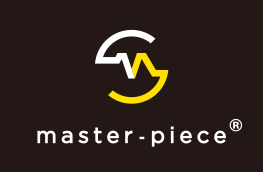 We can tailor solutions to fit each customer's requirements.
Please feel free to contact us.
Solutions
Knit Collections