WHOLEGARMENT technology
enables on-demand production.
Tailored Industry, Inc.
Even in the apparel industry, which has had difficulty in breaking away from its convention of mass production, support for "small-lot production" is becoming more and more commonplace. "Supporting this trend is the adoption of an on-demand production sytem that makes use of WHOLEGARMENT knitting machines and design systems to reduce overproduction and excess inventory, and to eliminate waste completely," advocates Tailored Industry, Inc., which has its factory in Brooklyn Army Terminal, redeveloped as a center of innovation in New York.
A vicious spiral in which mass production creates excess inventory
In recent years, sales in the apparel industry has often been stagnant among brands, and surplus stock is generated despite heavily discounted sales. The aim of mass production was to reduce production costs, which led companies to shift production bases overseas in search for cheaper labor.

Because mass production lines are constructed under large-scale investment, fixed costs are high. Low operation rate at the factory causes production cost to increase, so it is necessary to secure a certain production volume. This leads directly to trends in overproduction.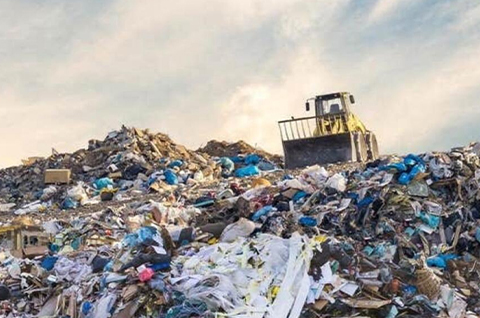 Time efficiency from order to delivery
Alex Tschopp, president of Tailored Industry, talks about issues of waste facing the apparel industry as a direct result of leftover stock due to excess inventory.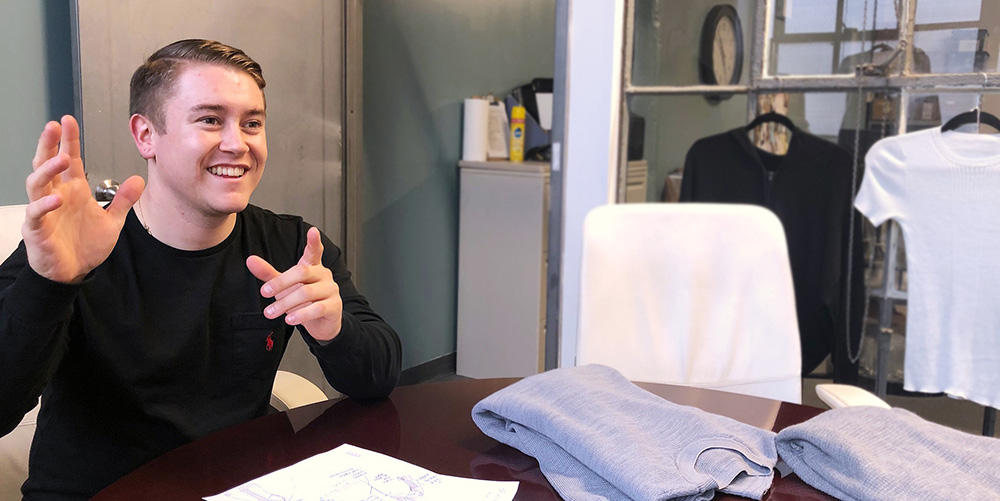 "If we start production after we receive an order, we wouldn't have to deal with excess inventory, but we wouldn't be able to keep up with market competition in terms of speed.

Conventional knitwear is produced by knitting and sewing together separate parts such as the front body, back body, and sleeves, which takes time. In contrast, WHOLEGARMENT knitwear is knit entirely in one piece three-dimensionally, eliminating the need for finishing processes such as cutting and sewing. That reduces labor, shortens lead time from order to delivery, and allows the re-shoring of production to markets where they are consumed.

In addition, cut-loss due to cutting and seam allowance due to sewing are eliminated, reducin material waste and costs."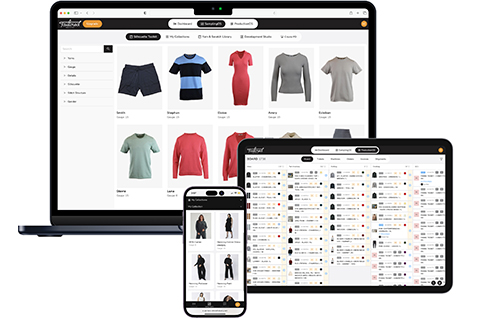 What you need when you need it, on demand
"Conventionally, it takes over six months to plan and develop knitwear and bring it to market. However, in recent years, the consumption cycle has become shorter, making it difficult to forecast demand six months in advance. Therefore it becomes necessary to guess and manufacture products that may not sell. In such a case, surplus stock becomes inevitable."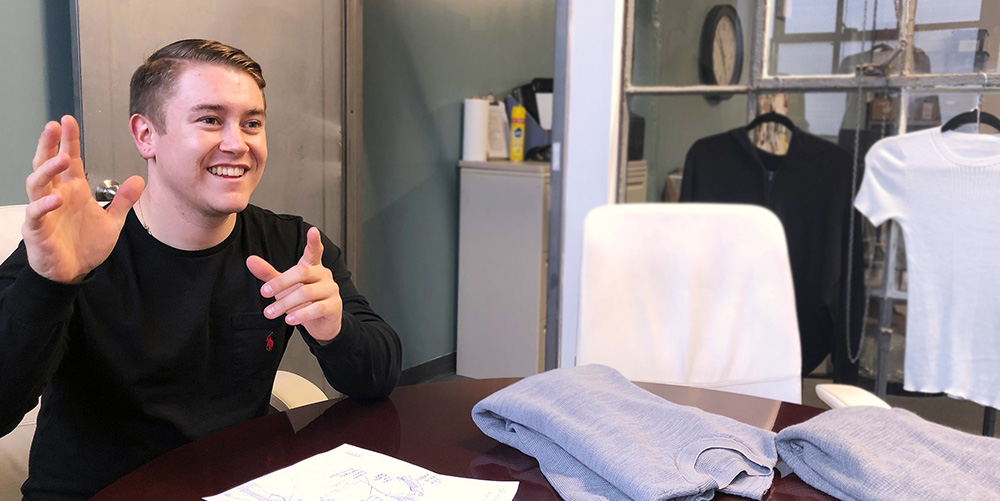 Using WHOLEGARMENT knitting machines, Tailored Indstry proposes a "Just-in-time production system,'' which monitors market trends until just before the season, produces a limited amount of products to be marketed at the beginning of the season, inserts additional production in small quantities for items that sell well, and enables "consumption area-based production" that can deliver products quickly to market. "If we use WHOLEGARMENT knitting machines to perform consumption area-based production, we can deliver products to domestic users within two weeks of receiving an order."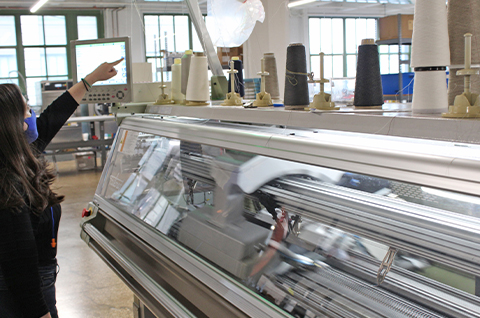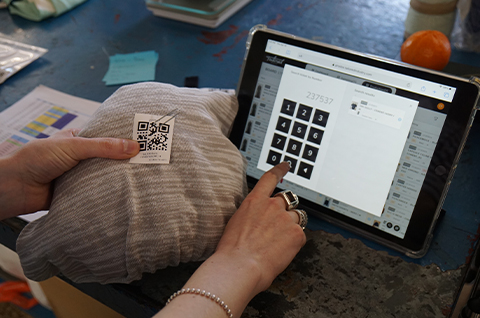 Sustainable and more efficient production methods
Consumer area-based on-demand production does result in higher production cost per item produced than mass production systems. However, considering the cost involved in labor, shipping, storage and the cost of disposing unsold goods, it is not as expensive as it may seem.

Without the wasted time and raw material cost involved in repeated prototyping, speedy planning and production eventually result in zero leftover inventory, zero opportunity loss and zero waste. These factors make on-demand production the most sustainable form of production in the apparel industry.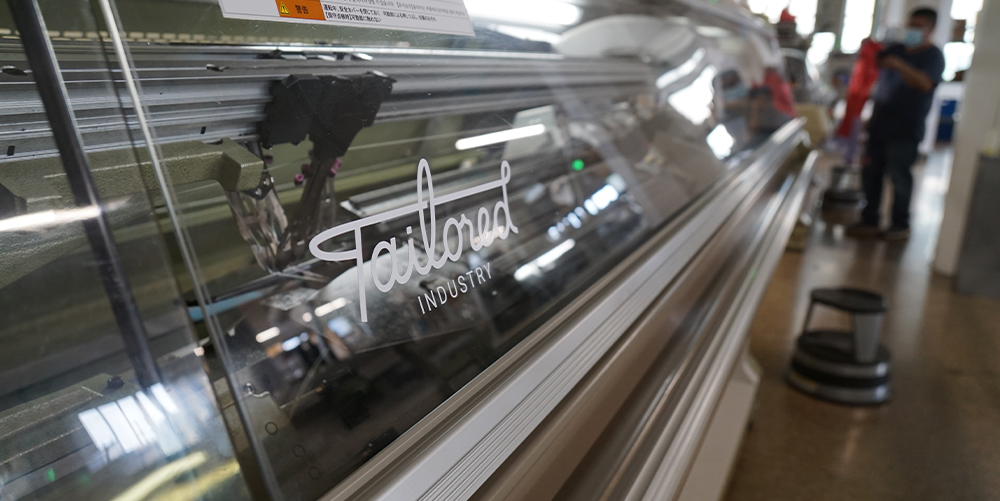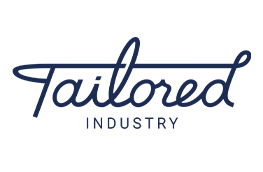 We can tailor solutions to fit each customer's requirements.
Please feel free to contact us.