Using design software
for product planning without actual samples
Decathlon S.A.
Decathlon is the world's largest sporting goods retailer, founded in Villeneuve d'Ascq in northern France. The company manages research, design, production, logistics, and distribution of all its products in-house, which it sells through its Decathlon-branded stores around the world.
By implementing SHIMA SEIKI's APEXFiz design software, the company has been able to shorten lead times and reduce sampling costs.
APEXFiz design software for streamlining development
Founded by Michel Leclercq in 1976, Decathlon started with a store in Lille, France. Initially a retail company selling products by other brands, in 1986 Decathlon Production was established with a mission to develop and produce original Decathlon brand products. In the same year, their first store outside France opened in Dortmund, Germany. Since then, Decathlon has created its own brands, and it now operates stores all over the world in more than 60 countries and employs more than 100,000 people. Decathlon offers products for a variety of sports, from sportswear to bikes, tents, shoes and golf gear.

We spoke with Jerome Ramus, 3D Leader for Socks, about the company's product planning and development process.
He explains, "Before purchasing APEXFiz, we had to develop our socks using 2D drawings. This sometimes led to misunderstandings about our design intentions, requiring several back-and-forths between the supplier and our concept team. After evaluation and benchmark testing of several different software packages and discussions with our suppliers, we selected SHIMA SEIKI's APEXFiz to streamline the planning and design process. APEXFiz allows us to create 3D visuals of socks with high quality, and it also allows us to export a wide variety of files. We like the user interface, and APEXFiz has not only reduced our lead time, but has also reduced sampling errors because the 3D rendering accurately portrays the designer's intentions. We can now use APEXFiz alone to do everything from initial idea to sampling for a wide variety of socks."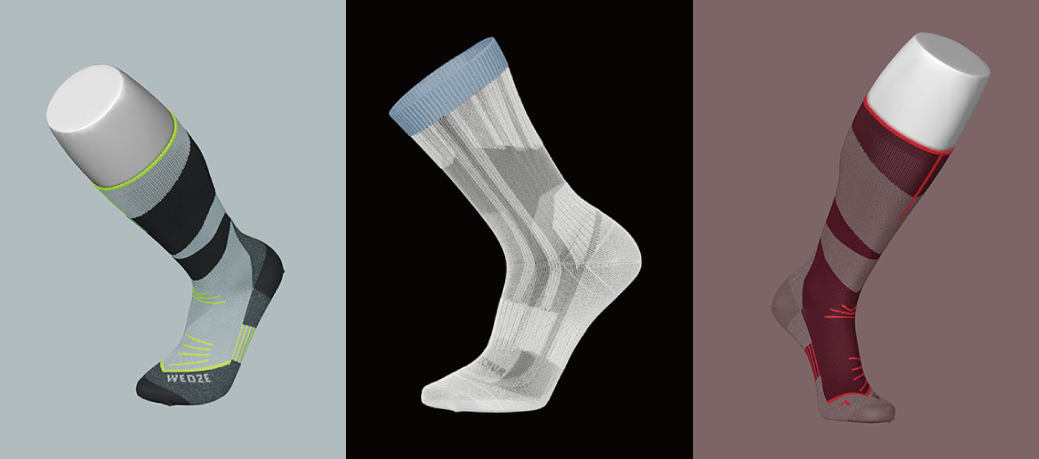 Full use of virtual samples for smoother flow between designer and factory
Using APEXFiz has greatly improved Decathlon's work process.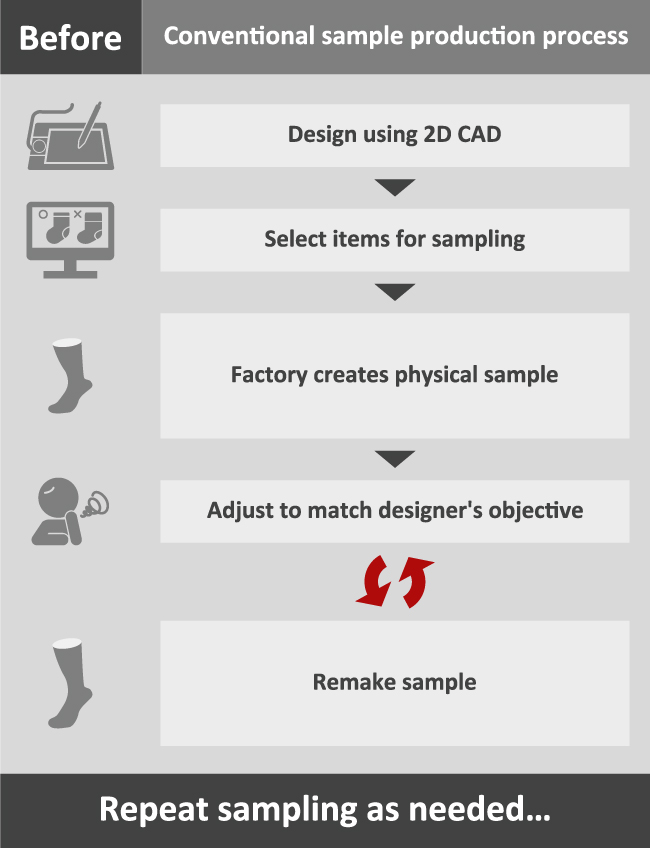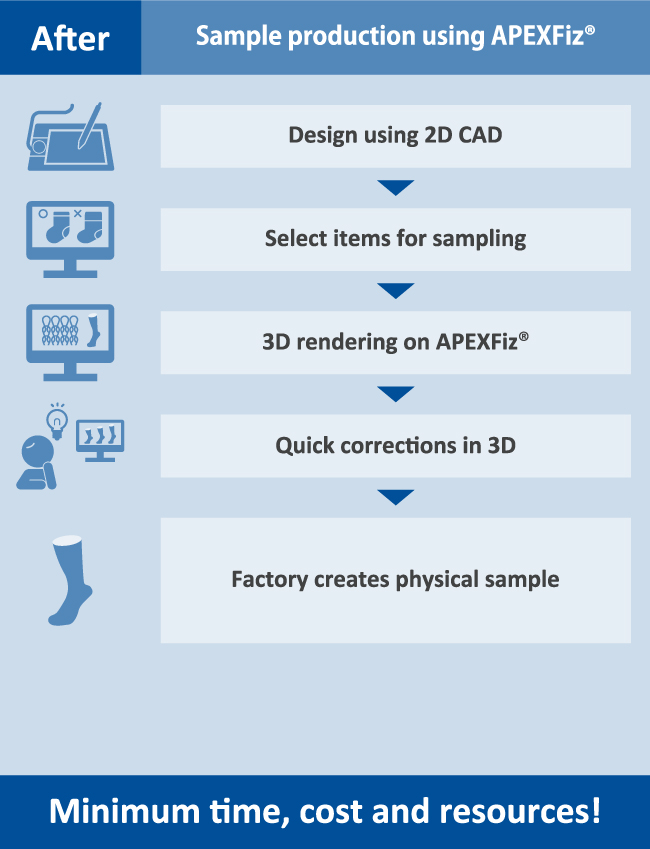 With APEXFiz, a 3D rendering is created based on the designer's design. It can then be converted to stitch count, so the design can be adjusted while taking the aspect ratio of the actual knitted fabric into consideration. Accurate evaluation of pattern size and placement is therefore possible on the 3D sock avatar. Furthermore, simulations are produced using digitized versions of actual yarn, so 3D sock simulations are extremely realistic. Colorways can also be re-produced accurately using actual yarn colors.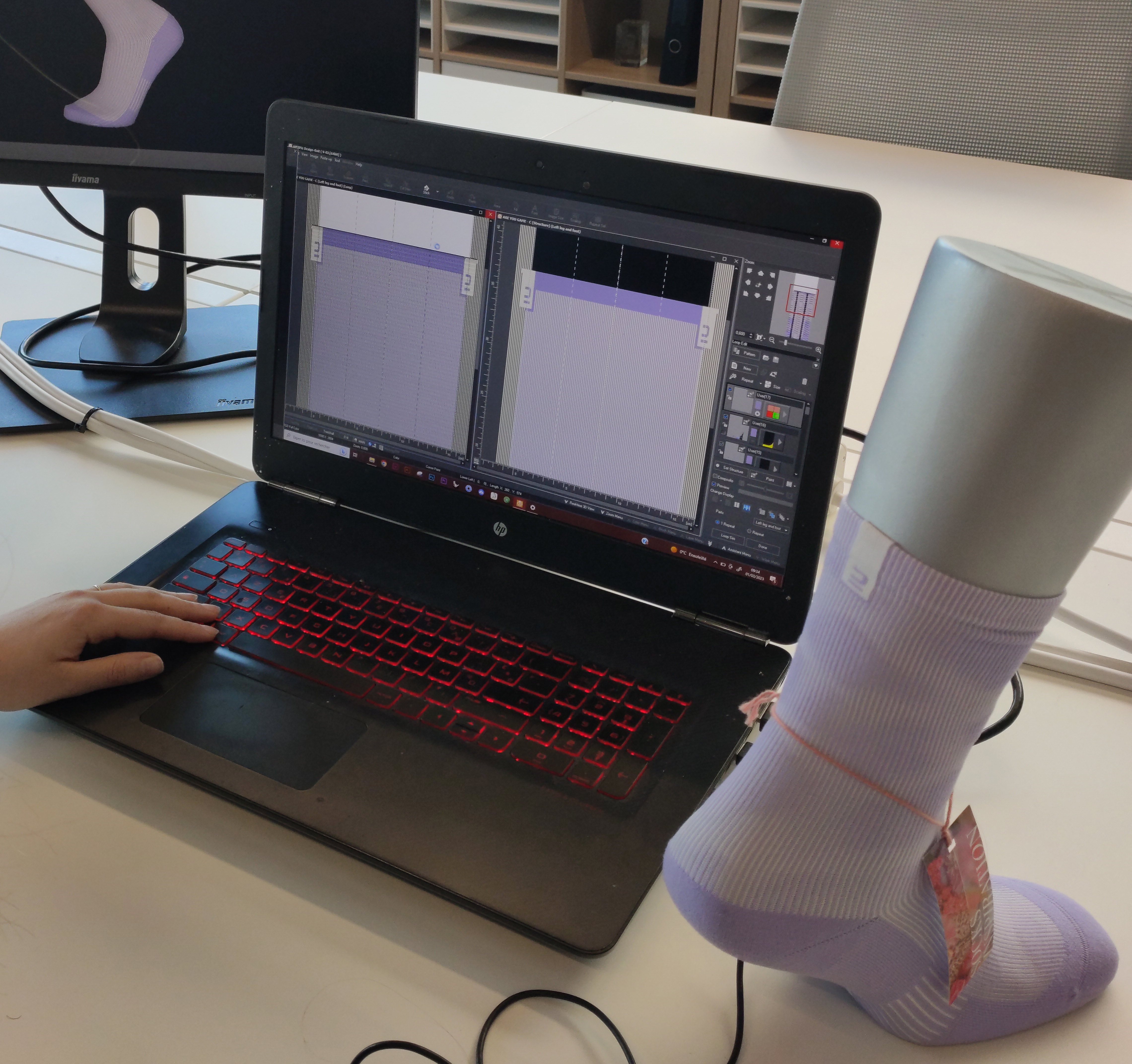 Mr. Ramus adds, "The use of virtual samples allows us to quickly make design changes without the cost and time required to create actual samples. In addition, 3D rendered data contains information on yarn, knit structure, and size. The factory receives this tech pack and is able to create more accurate samples without errors, resulting in actual samples that are exactly as the designers intended on the first try."

Before adopting APEXFiz, a lot of time was spent at the factory converting 2D CAD data into programming code compatible with knitting machines. With APEXFiz however, programming time has been reduced because bitmaps of basic programming code which can be converted to a format compatible with knitting machines can be exported from the 3D renderings. The cost of factory programming time and yarn usage by having to re-create actual samples multiple times has been reduced with APEXFiz.
"We are saving time in development, and experiencing better communication within our development process, as well as better promotion of our products," Mr. Ramus concludes.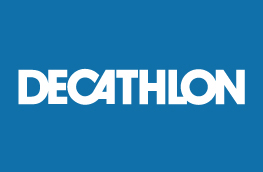 Decathlon S.A.
| | |
| --- | --- |
| Established | 1976 |
| Location | Villeneuve d'Ascq, France |
| Type of Business | Development, manufacturing and sales of sports equipment |
| Website | https://www.decathlon.com/ |
We can tailor solutions to fit each customer's requirements.
Please feel free to contact us.
Solutions
Knit Collections